Our Services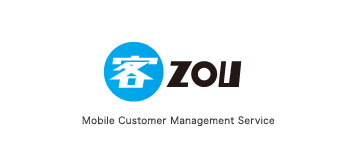 Very easy to send mail magazine for your customer
You can do all operation only mobile phone
You can build Mobile homepage using only by mobile phone
We send email very high speed by our technologies
Too much low price, as unbelievable, as miracle, as dreaming…
System/Web Integration & Consultation

We provide System/Web Integrated Solution and Consultation.
We had so deep technologies and long experience on IT market, then we know how to solve customers problem.
And we have knowledge of company management through the experience between small company and huge company operation.
Then we can provide also venture incubation, M&A support and Management Support consultation.

Trade Business

We have special connection with Korea and Taiwan.
We can provide Safety and Low cost electricity and electronic device.
Also we have many products and solutions on Internet and mobile technologies,
therefore we can provide best IT solution for your business.

Company Profile
Company name

Unetworks Inc.

Address

Kouei Bldg. 3F, 4-27-5, Sendagaya, Shibuya-ku, Tokyo, 151-0051, JAPAN

Established

February, 2002

Capital

¥40,000,000

CEO & President

Yoshinari Minami

Employees

5 (as of March 1, 2020)
CEO Message
Japan We have had heavy damage by the tsunami and earthquake in the Tohoku region. And this disaster gave effect for us operating IT business in Tokyo as power supply problem.
However, after the world war two, our seniors desperate efforts on, it created a rich Japanese. Because we Japanese are descendant of "Samurai".
We also Unetworks has mind of "Samurai", and we do our best effort to help to re-build Japan as like as our senior did.
We must to help to do the reconstruction of the disaster, using experience, knowledge and skills.
I hope so many foreign our friends give us advice, what we can, how to do. And I hope we cooperate to take hand to world development again.
April 1, 2011
Unetworks Inc. CEO
Yoshinari Minami